Piers 30-32
In June 2020, Strada partnered with Trammell Crow Company (TCC) on an RFP from the Port of San Francisco and…
Piers 30-32
San Francisco, CA
Life Science / Health
Office
Residential
Retail
Sports / Cultural / Academic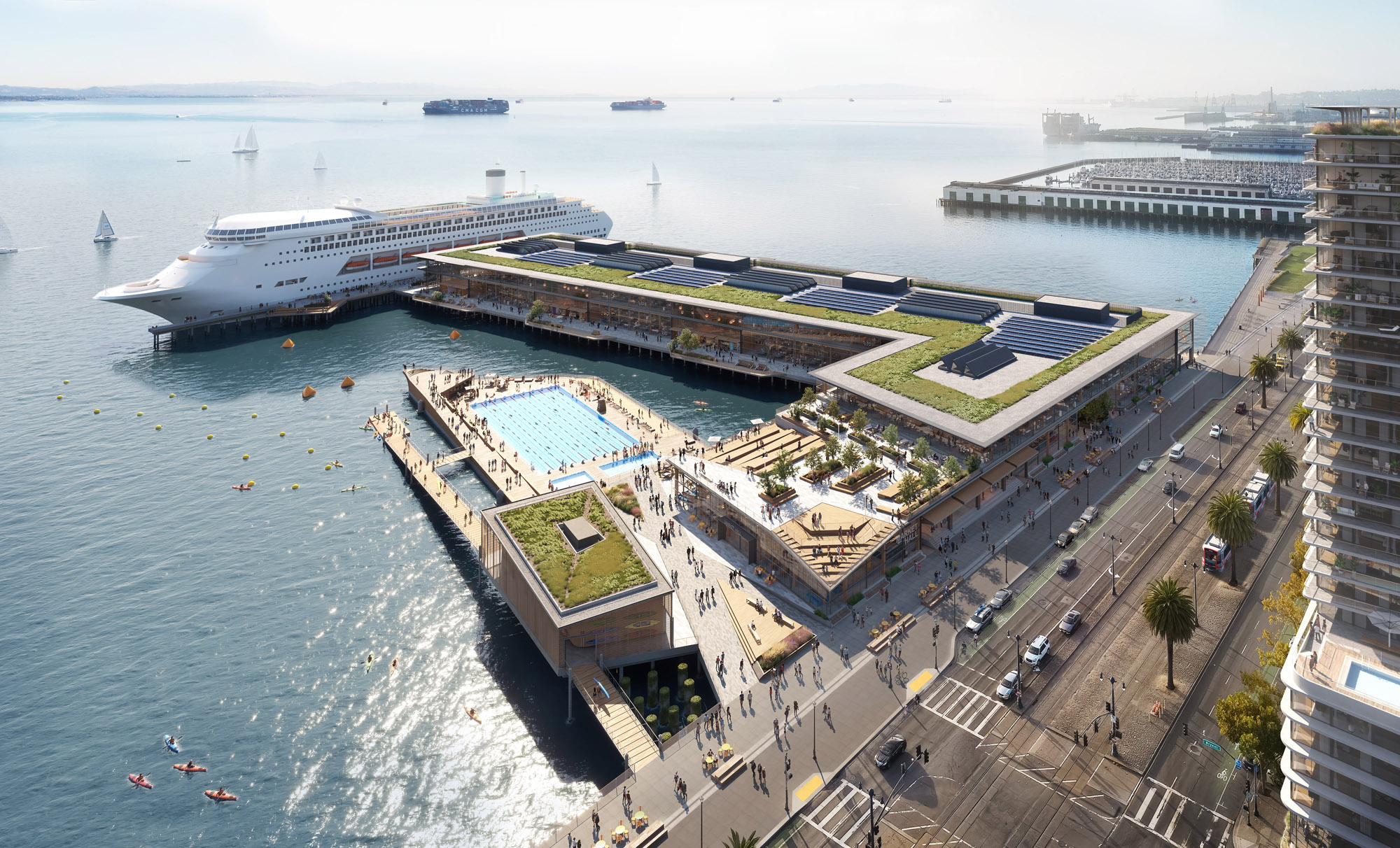 Asset Type
Development Mixed-Use
Size
70,000 sqft of retail
375,000 sqft of office
715 residential units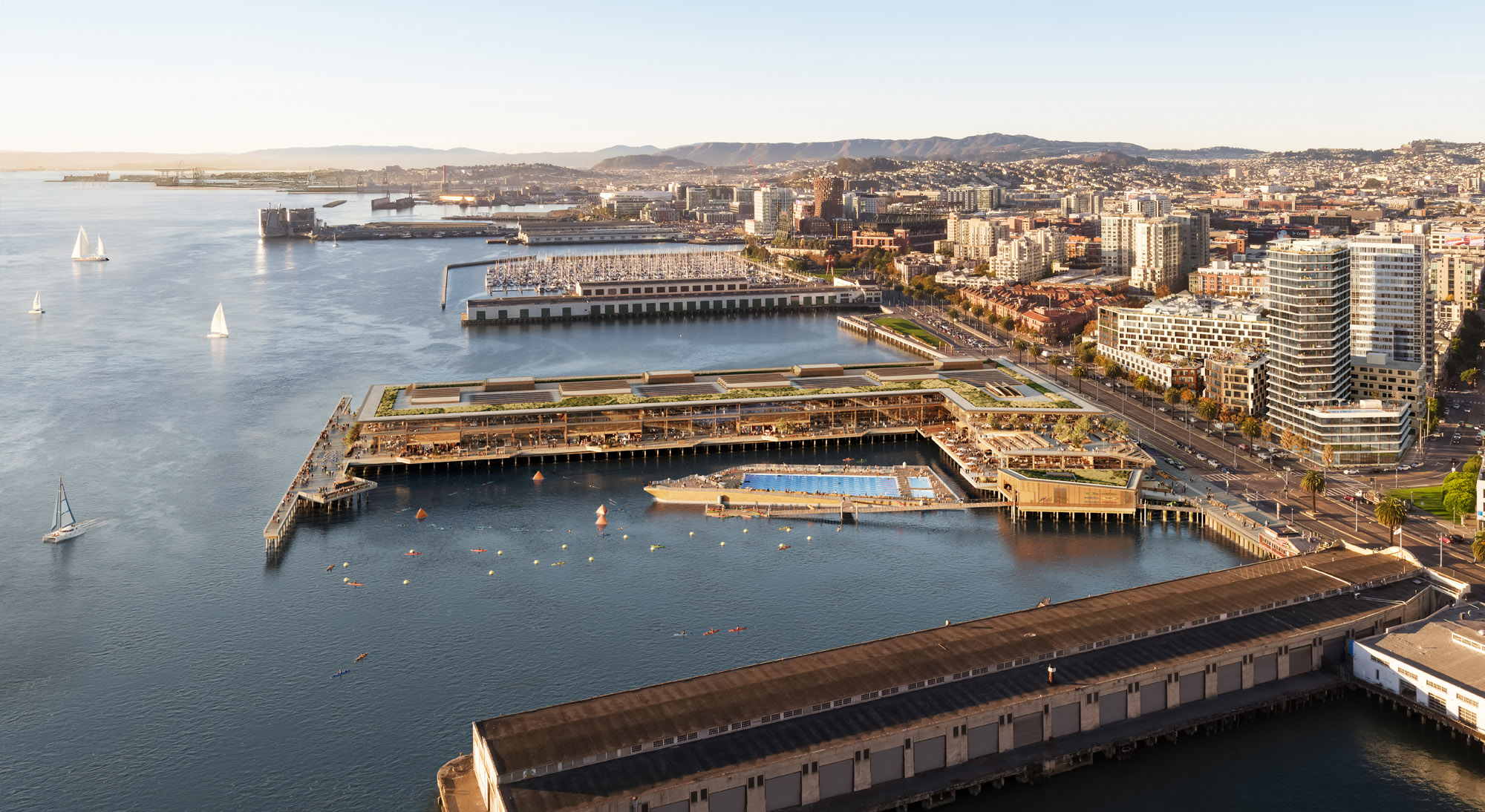 In June 2020, Strada partnered with Trammell Crow Company (TCC) on an RFP from the Port of San Francisco and was subsequently selected to redevelop a 13-acre pier and a 2-acre seawall lot on the San Francisco Bay between the Financial District and the Ballpark.
The development plan includes 375,000 sqft of trophy office/life science space and 70,000 sqft of retail on a completely rebuilt pier, as well as 715 residential units on the adjacent seawall lot. The program also includes extensive public infrastructure to seismically upgrade the seawall, address sea level rise, and provide a deep-water berth that will allow the Port to serve cruise ships, military vessels and emergency response ships.
A large floating pool complex with an Olympic-size pool, a dedicated pool for learn-to-swim lessons and a hot tub, plus a kayak and open water swim launch and other aquatic amenities provide a focal point for the mixed-use project. Strada is anticipating full approvals for the project by year end 2025.