One Mission Bay
Strada acquired the One Mission Bay site in 2012. Located at the corner of 3rd and Channel streets in San…
One Mission Bay
San Francisco, CA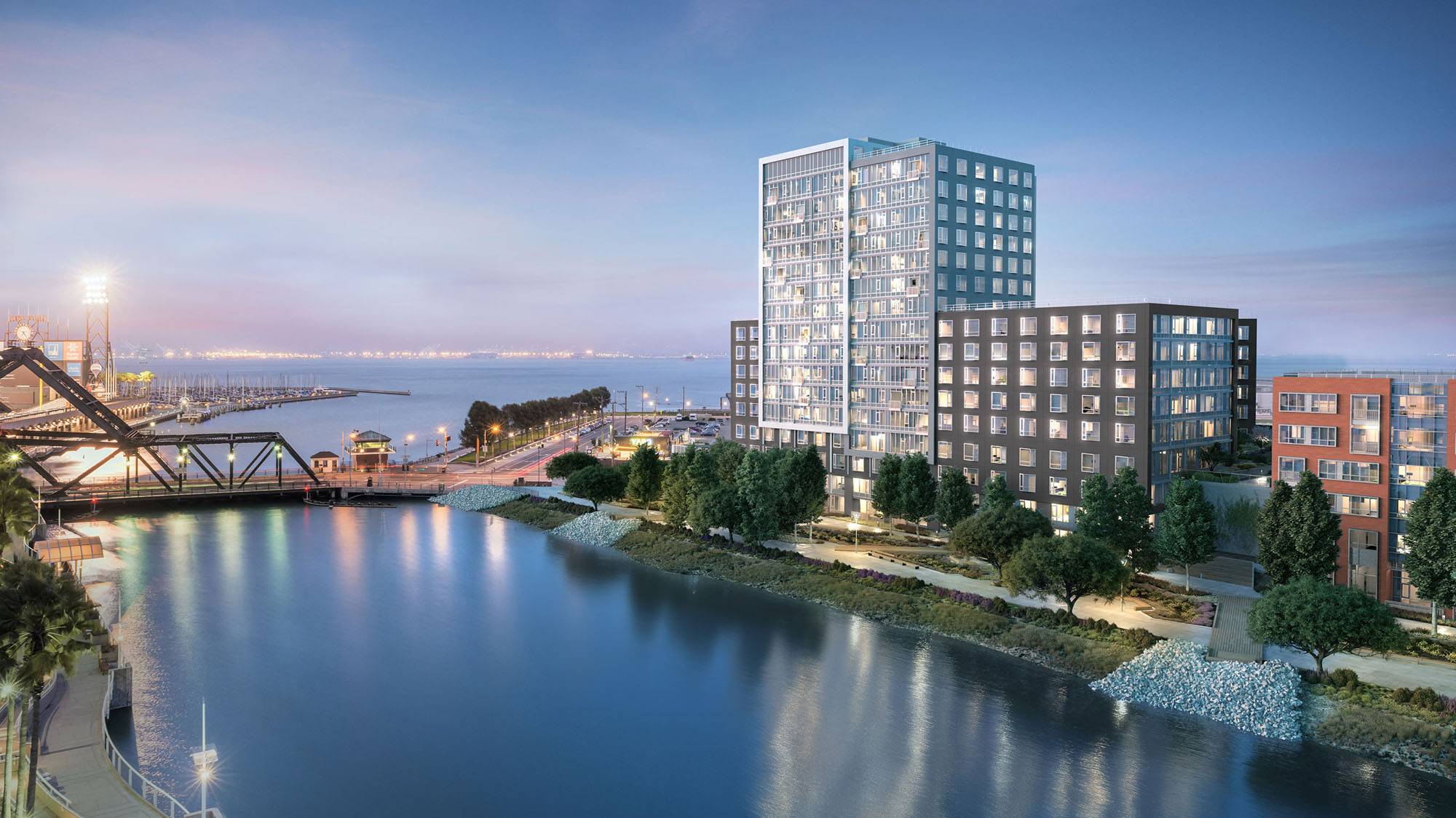 Asset Type
Development; Condominiums with ground-floor retail
Size
350 units
20,000 sqft retail
350 parking stalls
Partner
Private Equity Frim
Strada acquired the One Mission Bay site in 2012. Located at the corner of 3rd and Channel streets in San Francisco's dynamic Mission Bay submarket, the site was originally entitled as a 500-room hotel, plus ground-floor retail and a parking garage.
With a targeted re-entitlement strategy and observing a strict timeline, Strada successfully subdivided the site into three parcels and obtained approval for a smaller hotel plus two residential buildings. Strada then sold the hotel parcel to a specialized hospitality developer in 2013, and the two residential development sites in 2014.
Strada partnered with the buyer to construct the two One Mission Bay residential buildings.  This exciting project was completed in 2018.